Introduction
The Incident Response Analyst Report provides insights into incident investigation services conducted by Kaspersky in 2022.
We deliver a range of services to help organizations when they need to remediate the impact of a cyberthreat: incident response, digital forensics, and malware analysis. Data in the report comes from our daily practices with organizations seeking assistance with full-blown incident response or complementary expert activities for their internal incident response teams .
Kaspersky Digital Forensics and Incident Response operations are handled by our Global Emergency Response Team (GERT) with experts in Europe, Asia, South and North America, the Middle East and Africa. Our service approach moved to near-complete remote delivery – 98% of all cases.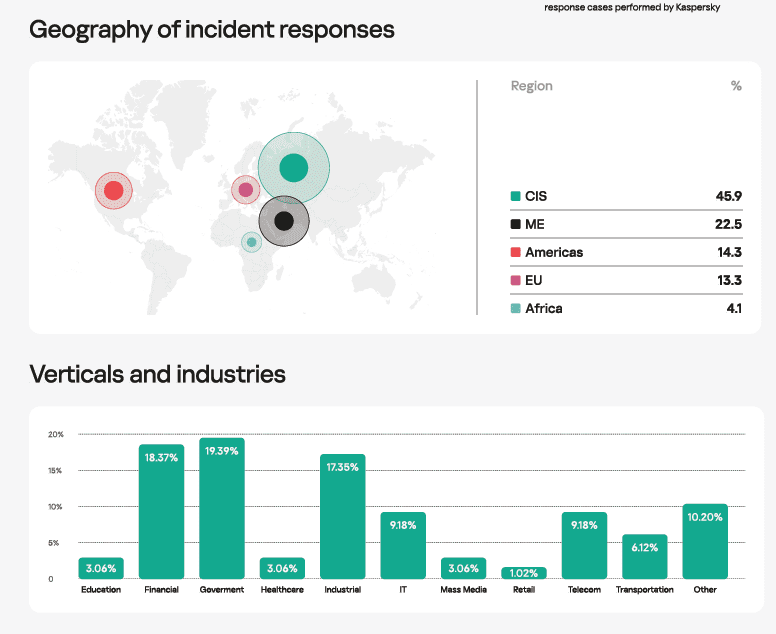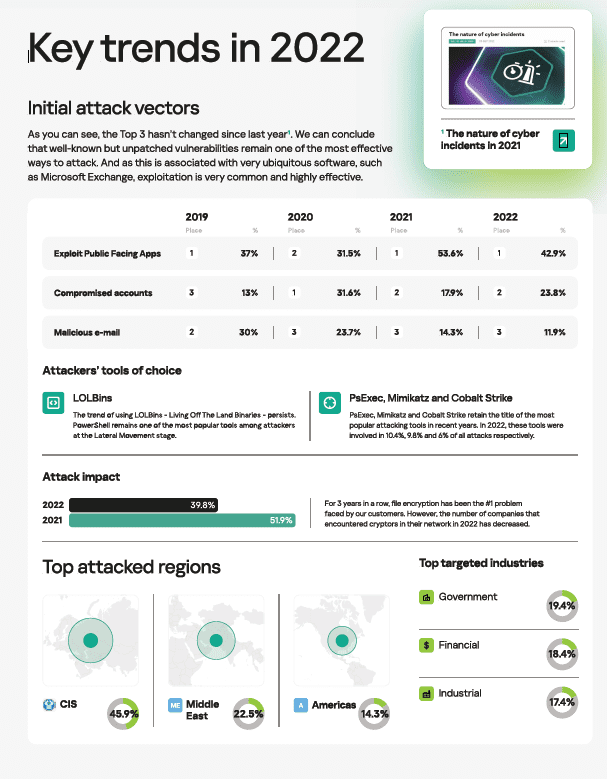 Download & read the complete report below 👇👇👇