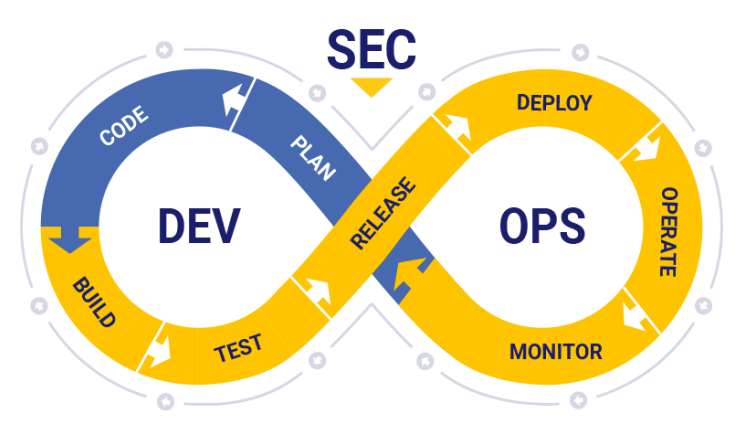 This library contains list of tools and methodologies accompanied with resources. The main goal is to provide to the engineers a guide through opensource DevSecOps tooling. This repository covers only cyber security in the cloud and the DevSecOps scope.
What is DevSecOps
DevSecOps focuses on security automation, testing and enforcement during DevOps – Release – SDLC cycles. The whole meaning behind this methodology is connecting together Development, Security and Operations. DevSecOps is methodology providing different methods, techniques and processes backed mainly with tooling focusing on developer / security experience.
DevSecOps takes care that security is part of every stage of DevOps loop – Plan, Code, Build, Test, Release, Deploy, Operate, Monitor.