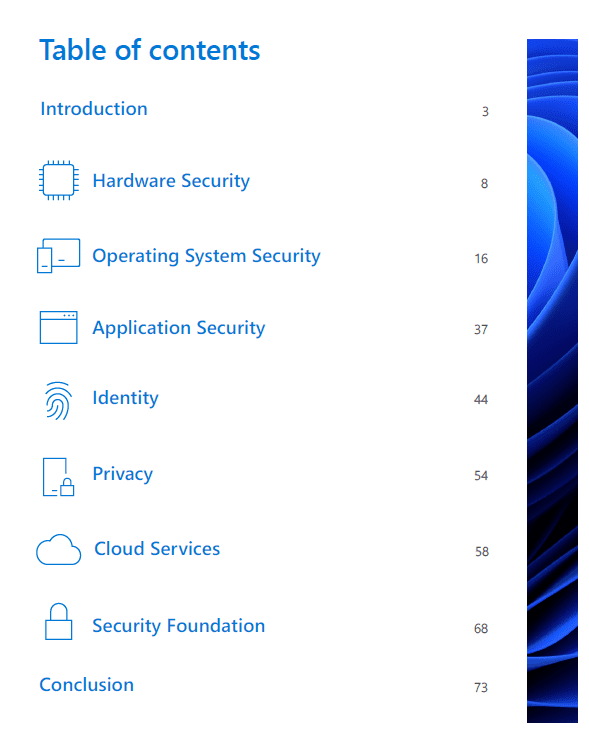 Introduction
The acceleration of digital transformation and the expansion of both remote and hybrid
workplaces brings new opportunities to organizations, communities, and individuals. Our
work styles have transformed. And now more than ever, employees need simple, intuitive
user experiences to collaborate and stay productive, wherever work happens. But the
expansion of access and ability to work anywhere has also introduced new threats and risks.
According to data from the Microsoft commissioned Security Signals report, 75% of security
decision-makers at the vice-president level and above feel the move to hybrid work leaves
their organization more vulnerable to security threats. And Microsoft's 2022 Work Trend
Index shows "cybersecurity issues and risks" are top concerns for business decisions makers,
who worry about issues like malware, stolen credentials, devices that lack security updates,
and physical attacks on lost or stolen devices.
At Microsoft, we work hard to help organizations adapt to hybrid work while protecting against
modern threats. We're committed to helping customers get secure—and stay secure. With over
$20 billion invested in security over five years, more than 8,500 dedicated security professionals,
and some 1.3 billion Windows 10 devices used around the world, we have deep insight into the
threats our customers face and the steps they need to take to address them.
Organizations worldwide are adopting a zero-trust security model based on the premise
that no person or device anywhere can have access until safety and integrity is proven. We
know that our customers need modern security solutions, so we built Windows 11 on zerotrust
principles for the new era of hybrid work. Windows 11 raises the security baselines with
new requirements for advanced hardware and software protection that extends from chip to
cloud. With Windows 11, our customers can enable hybrid productivity and new experiences
anywhere without compromising security.