Source: www.infosecurity-magazine.com – Author: 1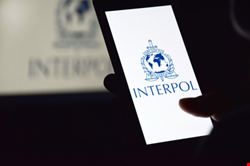 Interpol has issued a global warning about the growing number of human trafficking victims being forced to work in online fraud "centers" in South-East Asia.
The policing organization yesterday issued an Orange Notice – indicating a "serious and imminent threat to public safety."
It claimed that trafficking hubs have spread from Cambodia, Laos and Myanmar to at least for more countries in the region.
Read more on Interpol's fraud crackdown: Interpol Seizes $83 Million Headed for Online Scammers.
Victims are typically lured by ads on social media and recruitment sites promising lucrative jobs. However, when they arrive in Asia they are subject to forced labor, debt bondage, beatings, sexual exploitation, torture, rape and organ harvesting, Interpol said.
The trafficked victims are also forced to work on investment fraud, romance scams and fraud linked to online gambling – all schemes with global victims.
Interpol is particularly concerned about the threat, which first emerged in 2021, as it appears to have spread from a focus on Chinese-speaking victims based in China, Malaysia, Thailand and Singapore, to individuals as far afield as South America, East Africa and Western Europe.
Language translation software is being used to help target victims in countries that have so far escaped the recruitment drive.
The sophistication of the work required has also increased. Interpol said many fake job ads have evolved from basic requirements such as "simple job in a call centre" or "phone operator" to IT workers or "digital sales executives."
"What began as a regional crime threat has become a global human trafficking crisis," said Jürgen Stock, Interpol secretary general.
"Just about anyone in the world could fall victim to either the human trafficking or the online scams carried out through these criminal hubs. Much stronger international police cooperation is needed to stop this crime trend from spreading further."
The schemes are fuelling a surge in fraud around the world. Investment scams were the top-grossing cybercrime category last year, earning criminals over $3.3bn, according to the FBI. Romance fraud came in fifth place, costing victims nearly $736m.
Editorial image credit: iama_sing / Shutterstock.com
Original Post URL: https://www.infosecurity-magazine.com/news/interpol-human-trafficking/
Category & Tags: –