Executive Summary
Ransomware and extortion attacks are a high profit, low-cost attacker business model that have a debilitating impact on targeted organizations, national security, economic security, and public health and safety. What started as simple single-PC ransomware has grown to include a variety of extortion techniques directed at all types of organizations and platforms.
To ensure customers running on Azure are protected against ransomware attacks, Microsoft has invested heavily into the security of our cloud platforms and provides you security controls to help you protect your Azure cloud workloads.
By leveraging Azure native ransomware protections and implementing the best practices recommended in this eBook, you are taking measures that ensures your organization is optimally positioned to prevent, detect, and respond to ransomware and extortion attacks on your Azure assets.
This eBook helps guide you on Azure native capabilities and defenses for ransomware attacks you can proactively leverage these to protect your assets on Azure cloud.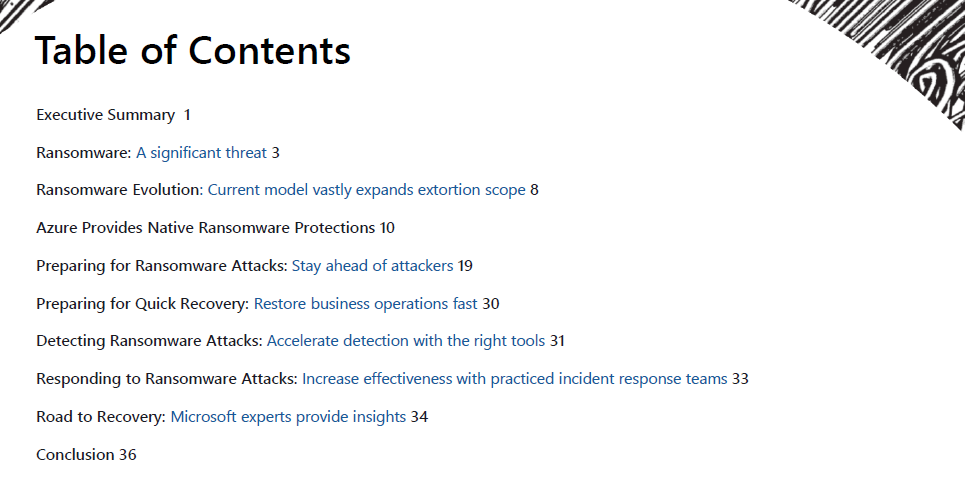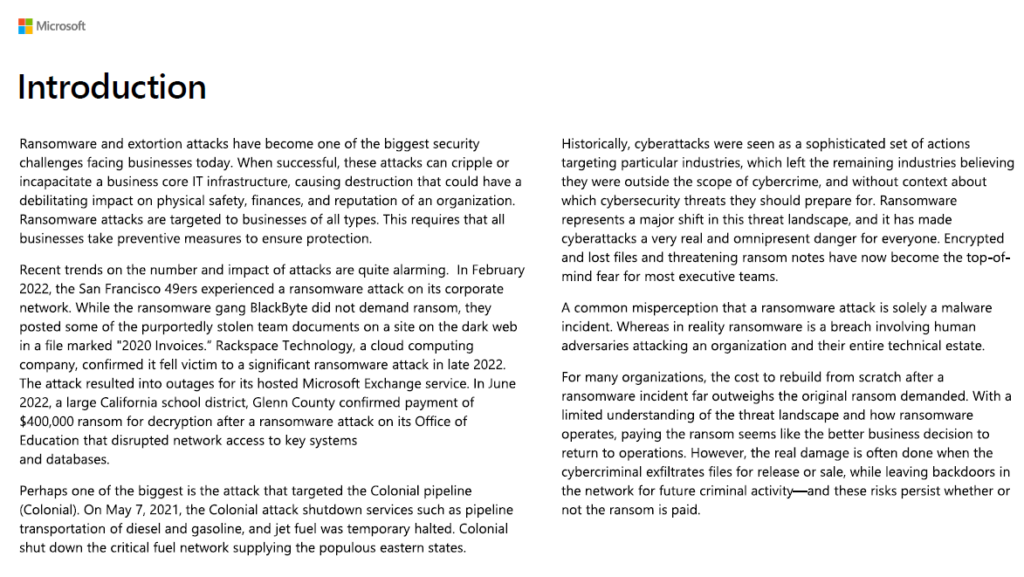 Download & read the complete e-book below 👇👇👇